Anti - inflammatory Kit
Monthly Subscription
Subscribe commitment-free to your daily dose of postbiotics and never miss a day of good gut health.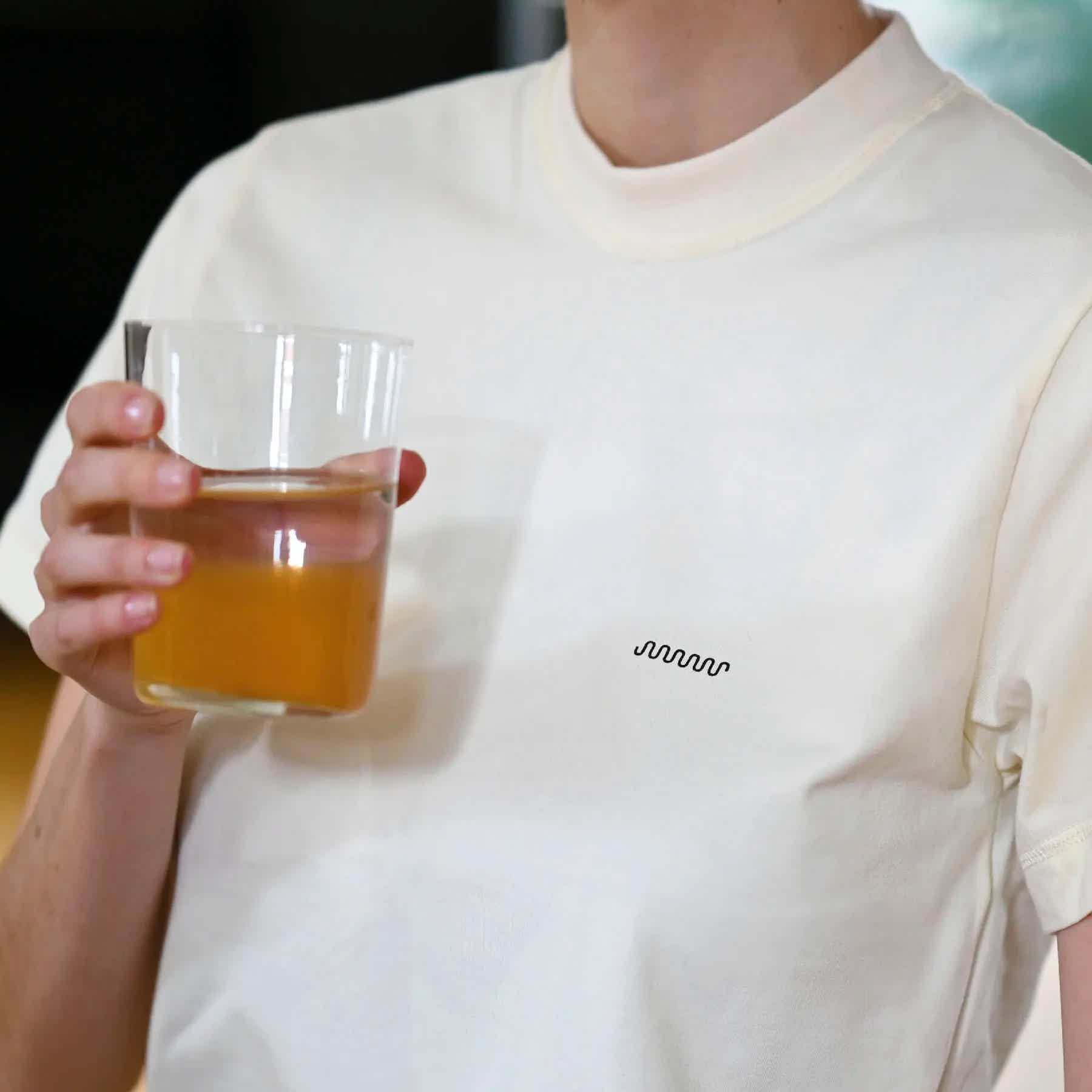 3 - Month Subscription
Start your three-month gut health programme and receive a limited edition premium-quality gift!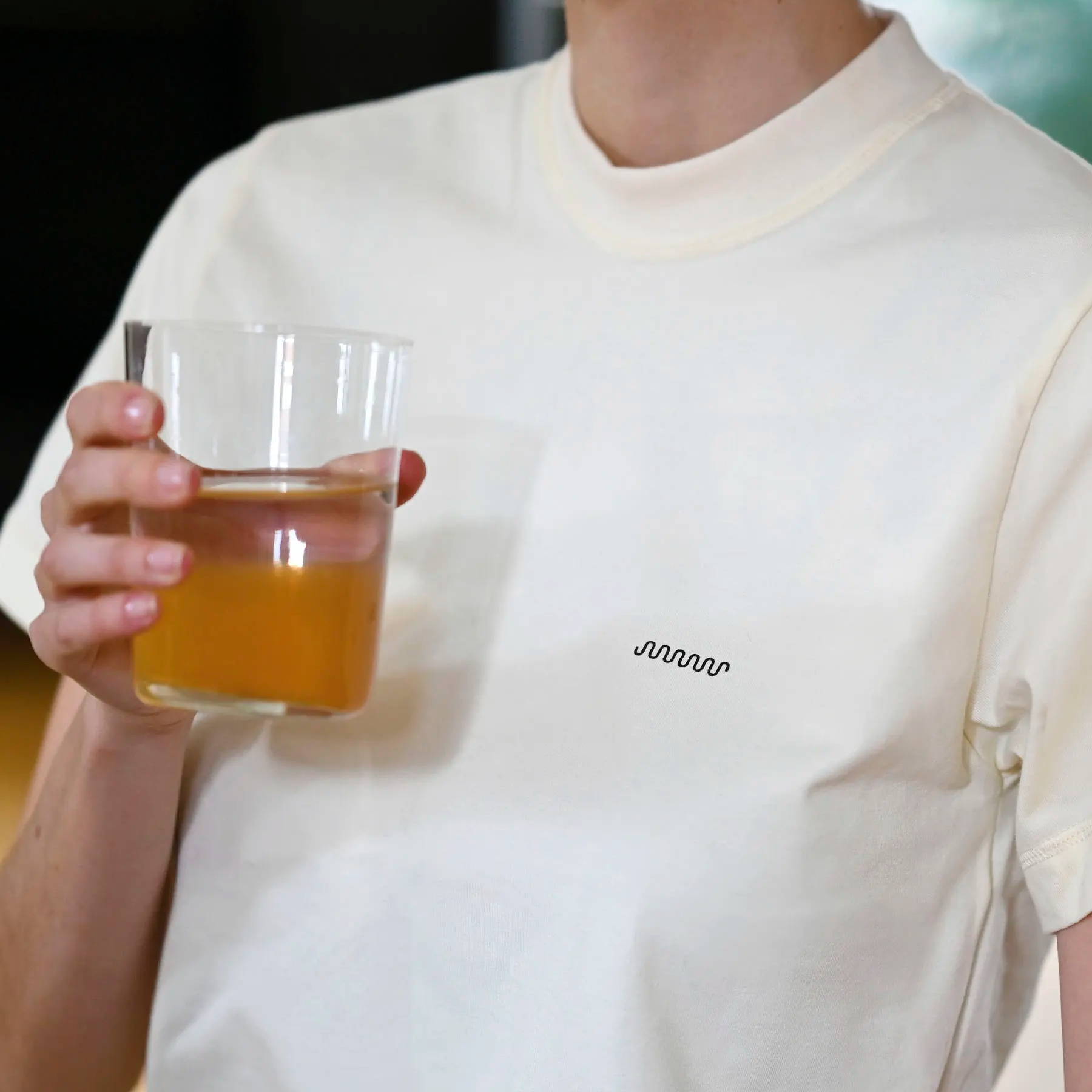 Yearly Subscription
Our yearly members will receive an at-home biological age testing kit at the start, and then again after six months!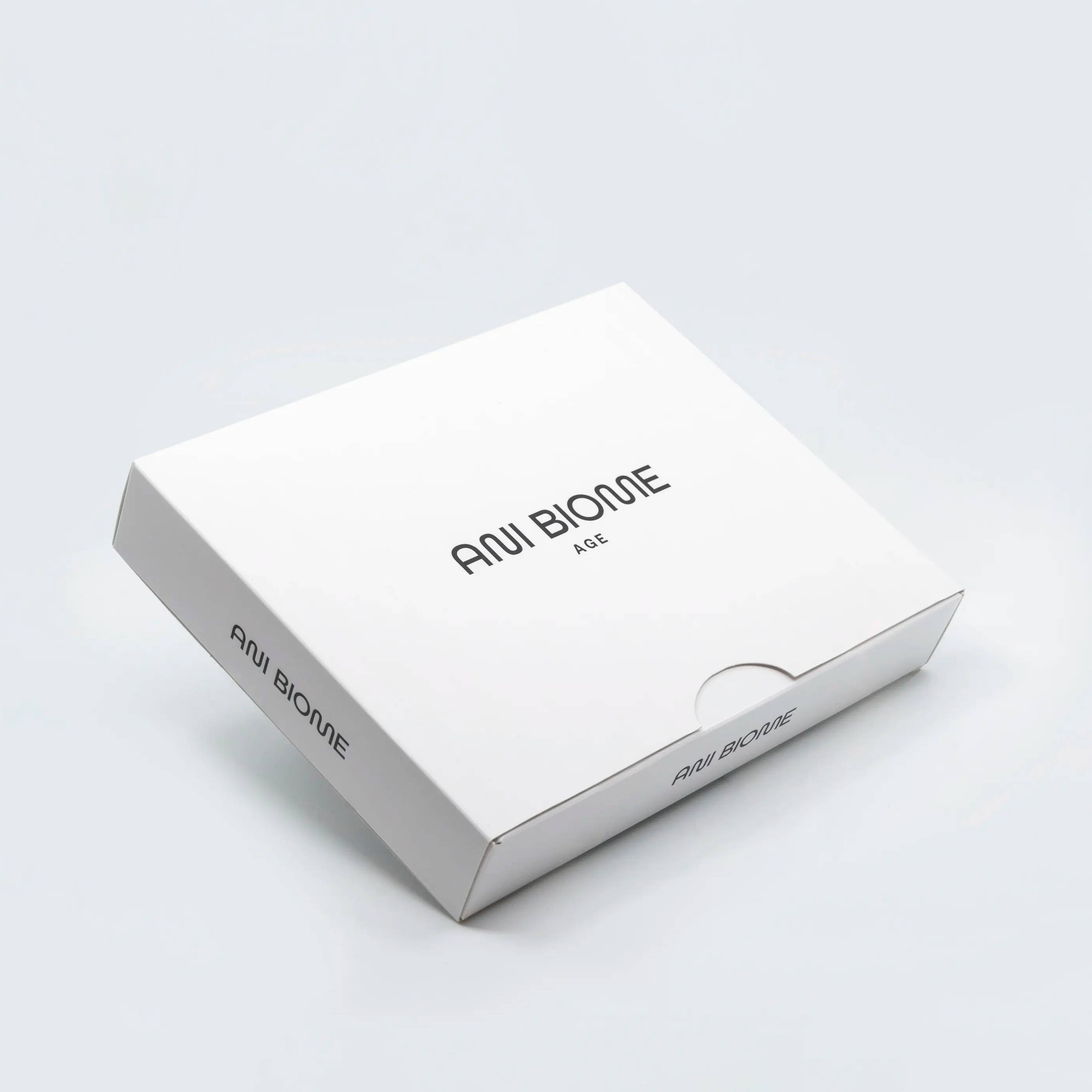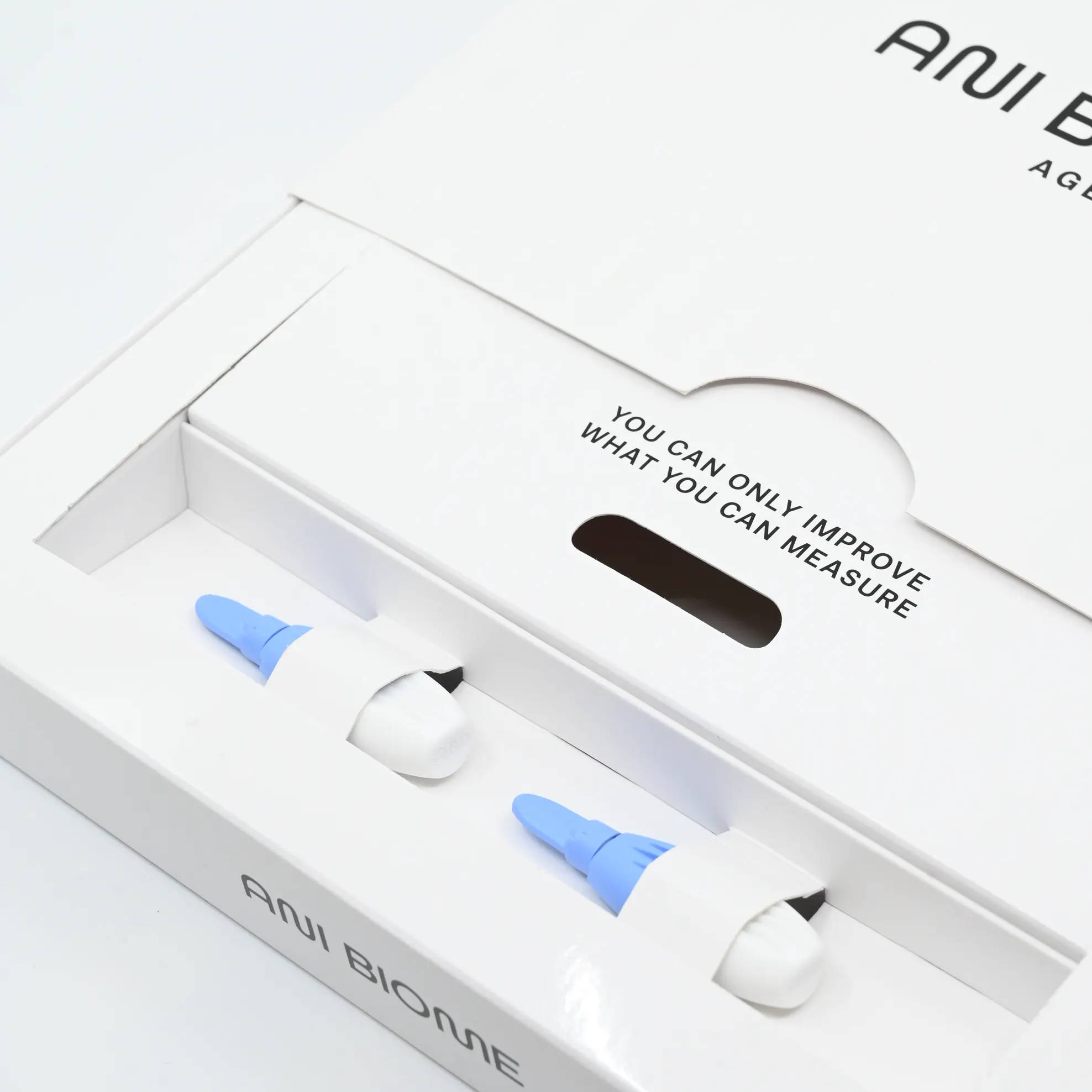 With yearly subscription you get them for free
We've partnered with GycanAge in order to further optimize your overall health and give you insight into your healthspan.
Tracking your biological age (BA) will help you understand how your lifestyle is affecting your body and give you a numerical value to visualize how lowering you inflammation levels contributes to the progress you're making towards a greater healthspan.
You'll receive two tests with the combined value of €575. Your first test will arrive alongside your first order, and the second one after six months.
Made and produced in a local Zagreb workshop dedicated to the craft. Only 151 pieces available.
The fabric: 95% cotton, 5% elastin, and 100% organic - allowing for a soft, lightweight premium feel.
---
We chose a slightly oversized model for maximum comfort. The box and tag are made from completely natural materials, as well as the rubber for the elastin. Even the tag is thin yet double-knitted, making it both sturdy and comfortable.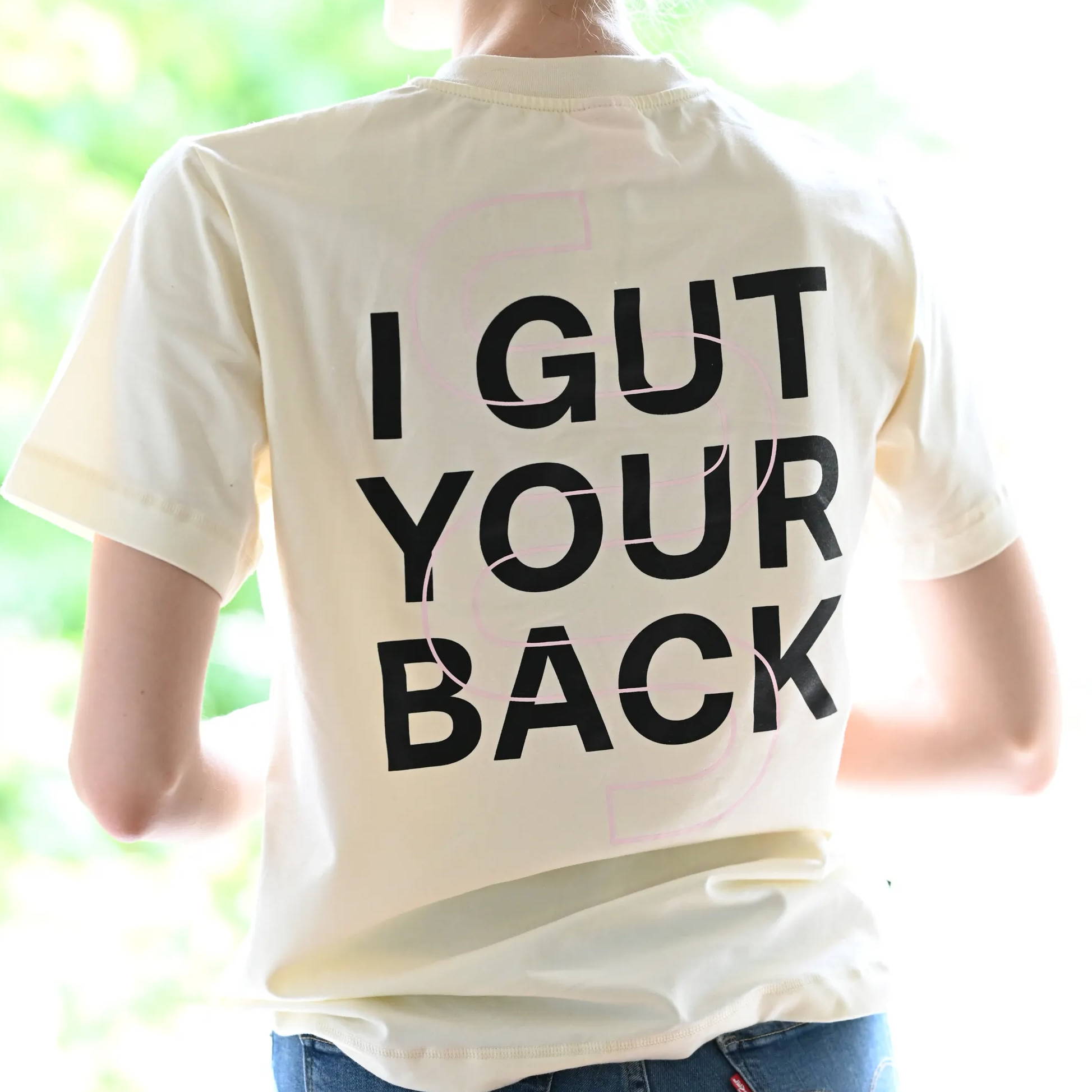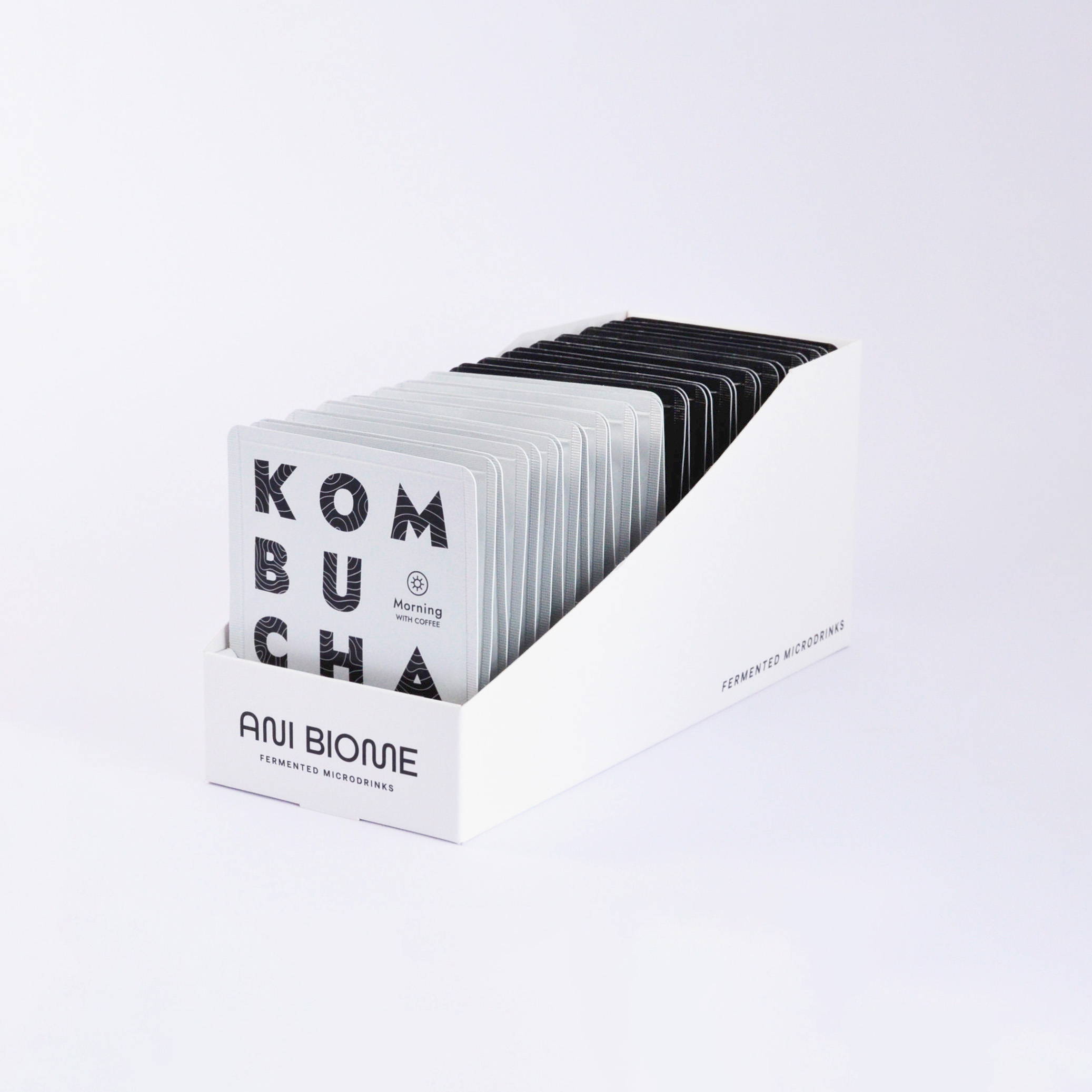 Cutting edge science meets traditional knowledge

INGREDIENTS: Chaga mushroom extract 25% tincture*, symbiotic culture of bacteria and yeast*, ginger root*, cinnamon bark*, anise fruit*, fruit of a star anise*, cocoa bark*, Darjeeling black tea*, cardamom powder*, rose petals*, guarana*, chilli pepper*, honey*, soluble cold brew coffee extract (4,6%), water (*certified organic)

INGREDIENTS: Chaga mushroom extract 25% tincture*, symbiotic culture of bacteria and yeasts *, Pumpkin seed extract *, ginger root *, cinnamon bark *, black elderberry *, hibiscus flower, fruit anise *, cardamom fruit *, clove fruit *, licorice root *, turmeric *, honey *, water (* from organic production)  

WARNING: People taking medication should consult a doctor before consuming. Not recommended for pregnant women, breastfeeding women, and children.  
NOTES: Keep out of reach of small children. The recommended daily dose should not be exceeded. A dietary supplement is not a substitute or replacement for a balanced diet. It is important to adhere to a balanced and varied diet, as well as a healthy lifestyle. RECOMENDED DAILY DOSE: 1 sachet
STORAGE CONDITIONS: Store in a dry and dark place at room temperature.
PLACED ON THE MARKET BY: Cidrani d.o.o. , Ivana Meštrovića 35, 10360 Sesvete, Croatia. COUNTRY OF ORIGIN: EU.
WHY ANTI-INFLAMMATORY KIT
Our anti-inflammatory kit is perfect for anyone looking to supercharge their immune system. Both microdrink varieties in the kit contain chaga medicinal mushroom extract, which is known to drastically lower inflammation and boost immune function.
It's scientifically proven that consuming fermented in small doses every day will have the best results for your gut and overall health. But don't worry! You can cancel or pause your subscription anytime.
Fermented microdrink dilutable in 200-250 ml of water.
First, pour yourself a glass of water. Then, holding the sachet above the glass, bend it down the middle. Once you do this, a small opening will form on the bottom of the sachet which will release the liquid into your glass when you squeeze the sides. You can also just take a look at this video.